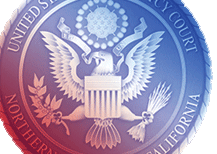 ---
Case Management/Electronic Case Filing (CM/ECF)
The information available about CM/ECF includes how to obtain training or register to file in CM/ECF.The Reference Desk features information on the ECF Rules and Procedures, Division Procedures, and ECF Reference Materials. You may also access information in our online ECF User's Manual. This manual will provide detailed information on how to file many of the most commonly used documents by registered filers.
What's New in ECF is a summary of changes that occur within the CM/ECF system when major upgrades occur.
Please note, electronic case documents are only available via PACER.
For Assistance Contact ECF Technical Support at (415) 268-2349 or the Court toll free number at (888) 821-7606.
---
Source URL (modified on 11/25/2020 - 11:50am): https://www.canb.uscourts.gov/cmecf