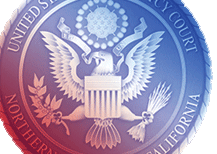 ---
Refer to the  District Procedure for Motion to Redact Previously Filed Document prior to docketing the Motion to Redact Previously Filed Document.
Click on Bankruptcy or Adversary hyperlink on the CM/ECF Main Menu Bar. 
Click on the Motions hyperlink.
Enter the Adversary Proceeding or Bankruptcy Case Number.  Click Next.
Select the Redact Previously Filed Document event code from the available event menu. Click Next.   
Select the appropriate party from the pick list.  Click Next.  If party is not listed, click Add/Create New Party and follow the prompts to add a new party.  
A message will appear "Are you setting a hearing on the court calendar for this motion? If yes, a notice of hearing must be filed separately." Click Next.
Click on Browse button to attach PDF document.   Click next.
The following message prompt will appear.  Click Next.    
"Each Affected Motion is Charged a $25 Redaction Fee."
Follow the prompts for redacting a previously filed document and/or proof of claim, as applicable.
Review final docket text.  Click Next.
Notice of Electronic Filing Screen will appear.  The transaction is complete.
---
Source URL (modified on 11/26/2019 - 11:55am): https://www.canb.uscourts.gov/ecf/efiling-manual/motion-redact-previously-filed-document